The Cargo Carrier Wall Mount
Store Your Carrier – Make Better Use – Quick and Easy to Install
The Cargo Carrier Wall Mount system is a simple wall mount system which takes advantage of cargo carrier systems currently out on the market which attach to a hitch of trucks, and SUV's. This system mounts in the garage and allows a person to store their cargo carrier system on it. If the system has an L bendable shaft that goes into the hitch then it can be utilized in this system to allow for extra storage while mounted on the wall. If it has a straight shaft then the cargo carrier system can be mounted flush with the wall to take up less space. In either instance this system will be able to make better use of your cargo carrier system while it is in storage.
Most of us find it difficult to find extra space in the garage. Things just stack up over time and sooner than you think there is no more room. People collect things for convenience and later use which can take up drastic amounts of room and storage space. Cargo Carriers are very popular when someone needs additional room to haul things without adding a trailer or something else to their vehicle.
It can be difficult to store these things when they are not in use because of their size and odd shapes. Since wall space tends to be the biggest asset in a garage why not make use of it? Attach the Cargo Carrier Wall Mount system and get the most of your carrier and wall space storage.This product would be low cost on the retail shelf and could sell in any big box, and specialty, stores making it a high volume sales product.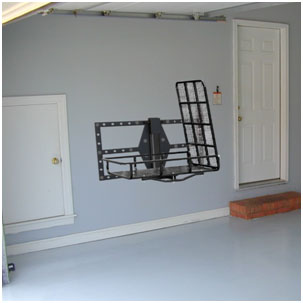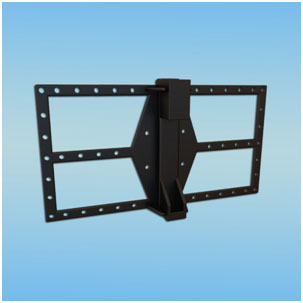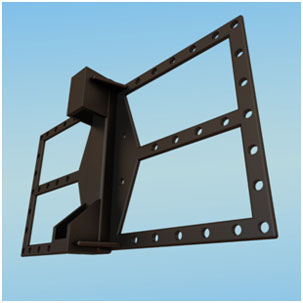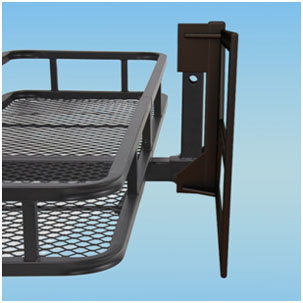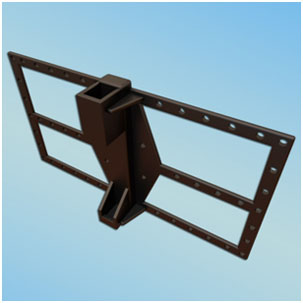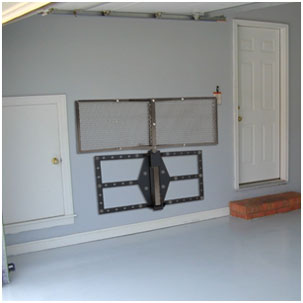 John Higgins
"Cargo Carrier Wall Mount"
The inventor, John Higgins, lives in Blythewood, SC and had an idea for a better way to store your cargo carried system. John contacted the Mars Rising Network and had a provisional and design patent application filed and had the invention designed properly so that he may see success with this great idea and turn it into a real product. He is actively seeking a company that would have an interest in licensing the product for a royalty.