OUR PROFESSIONAL STAFF
Our professional staff has the knowledge, experience, and training to offer each inventor a personalized and specific program that is custom fit for their invention idea, their goal, and implementation. Be assured you will have everything presented to you with accuracy and transparency to help you the inventor reach your goals with high quality work and ongoing customer service and mentoring.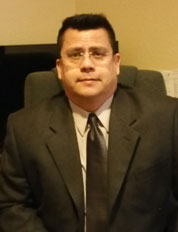 Al Jimenez
GM / Co-Ordinator
Al Jimenez is an experienced sales representative with over 25 years of specializing in high end products such as investments, personal & commercial loan industry, real estate and more. He has a deep background in management and professional services and the support that is required to provide the high quality that the Mars Rising Network offers for all inventor clients. We are very proud to have Al Jimenez on our team.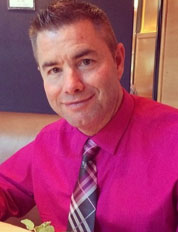 Scott Haley
Project Co-Ordinator
Scott Haley comes to us with more than 25 years sales experience encompassing high end retail face to face sales, franchise consulting sales, and as being a business loan advisor. He works hard to build and maintain client relationships which are honest and true and will stand the test of time. Scott is a great addition to the Mars Rising network family.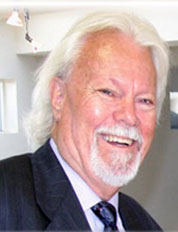 Greg Gilbert
Project Co-Ordinator
Greg Gilbert is the front line of the Mars Rising Network with over 30 years of specialty sales experience and professional services backgrounds in investments and real estate. He is a goal driven person that cares about the inventor matching the right program to each inventor. We are proud to have Greg Gilbert on our team with the assurance of the Mars Rising Network guarantee of high quality and low cost.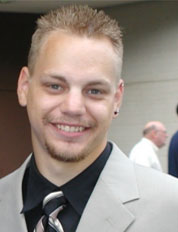 Michael Sobyak
Projects Design Staff Manager
Michael Sobyak has been an artist for over 20 years with both a traditional and digital background. He has a Bachelor's of Science degree from AILV in Game Art and Design. His experience working with large companies such as SEGA, 2K Games, Evil Tree Studios, and Sony PlayStation have heightened his skills and elevated the quality of his work into a high professional level.
His experience has allowed the Mars Rising Network to hire and train 3 D Designers, 3 D Animators, and Artists to give our inventor clients the highest quality work and results. He is very passionate, has a dedicated work ethic, and has emerged into leadership & mentor roles with our design staff and our clients. We are proud to have Michael Sobyak as a part of the Mars Rising Network.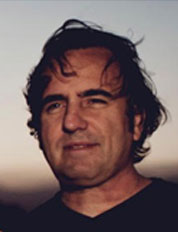 Derryl Rice
3D Design/3D Animation Staff
Derryl Rice is an experienced modeler and animator who began his 3D career with Wavefront and Alias on Silicon Graphics machines in the late 1990s. His work ranges from nationally aired television commercials to educational illustration & product design. He is currently working on a short personal animated film and we are fortunate to have him on the Mars Rising Network team.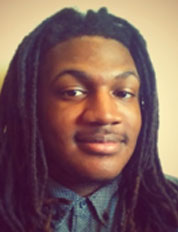 Charles Hill
2D/3D Animator, Modeler, and Illustrator
"2D/3D Animator, Modeler, and Illustrator – Graduated from the Art Institute of Las Vegas with a Bachelor of Science in Media Arts and Animation. Proficient in 3D modeling, animating and illustrating. Extensive experience in Autodesk Maya, Adobe Photoshop, Flash and After Effects."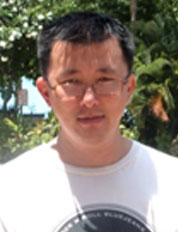 Jason Donaire
Freelance Graphic Arts Designer
Jason took his undergraduate courses in Fine Arts and Films Studies at the University of Nevada Las Vegas. For over 15 years he has been working as a Freelance Graphic Arts Designer for many Las Vegas businesses and commissioned artworks. His skill sets includes 3D modellings, UV mapping, Model Texturing, 3D animations, graphic designing, story boarding, patent drawings, Illustrations, drawings, Oil Painting, Acrylic Painting, Water color painting, and Sculpture.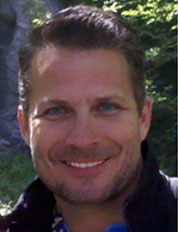 James Mortensen
2D/3D Artist, Animator/Content Developer
James Mortensen is a 2D and 3D artist, animator and content developer with over 10 years of experience utilizing numerous popular software packages. Recently he has completed development of a proprietary animation process designed specifically to allow the production of sophisticated 3D animations at previously unheard of low costs. A former operating engineer and an inventor himself, James understands the complexities of creating something new and the challenges of bringing an idea into reality. He looks forward to the opportunity to assist you in telling the story of your product and helping you bring your creation to the world.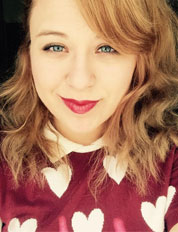 Lauren Lourenco
3D Modeler/Animator
Lauren Lourenco is a 3D Modeler and Animator with a Bachelor of Science in Media Arts & Animation from the Art Institute of Las Vegas. She has 3 years of experience in many fields from 2D animation and Illustration to 3D modeling and 3D printing, as well as compositing and editing in programs like After Effects and Photoshop.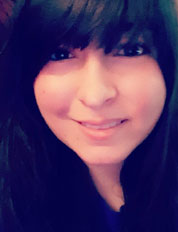 Jackie Orrantia
3D Modeler/2D & 3D Animator
Jackie Orrantia is a 2D & 3D animator and 3D modeler at The Mars Rising Network, with responsibility for designing and animating client's ideas. She Graduated from the Art Institute of Las Vegas with a Bachelor of Science in Media Arts and Animation.
We also have more part time staff members that help with sales, design, and customer service as the need arises and as the company grows. All are managed and monitored by our management team to maintain the high level of service for all of our inventor clients.
SUBMIT YOUR INVENTION IDEAS
Free Evaluation & Confidentiality Agreement