Licensing Your Product
(WE ARE NOT LICENSING AGENTS)
Please read to see how our program works
Licensing your product can be a very necessary aspect of bringing it to the market and profiting from your time, effort, and money spent. Having personal experience in this aspect it may be the best option for you as long as you understand it.
There is no one as close to your product as you are and no one as sincere about it as you are. The best advice anyone can give is to tell you that you are the best source of gaining a license agreement. This is not only our advice but many of the oldest and most experienced companies in the business. Entrepreneur Magazine, Entrepreneur.com, Inventors Digest and many others offer the same advice and it is good advice.
Licensing your product is the best option when you cannot manufacture and market it yourself because of financial and logistical reasons.
An attorney or licensing agent will always want an up-front fee with no guarantee of success and will want approximately 30% of the royalty. You are the best advantage you have in licensing your product.
The biggest problem is YOU DON'T KNOW HOW TO DO IT.
 Now that is right to the point isn't it?
How to Licence Your Product
First – have a real physical product ready to show them. If you don't have that then a quality drawing with an NDA or Confidentiality Agreement must be signed before you talk to anyone. (We can provide one for you) A real product is preferable however a quality CAD drawing would be much more impressive and would help your position.   
Second – have your product protected through a patent pending. If you don't have a patent pending it is possible they may pay for it as they will own the rights to your idea if in fact they have an interest. However without a patent being filed the value of your position is greatly weakened. It is much better to come from a strong position opposed to a weak one.    
Third – once they have evaluated your idea or product an Executive Summary will become the caveat to the presentation. As with any sales person you need to have a quality constructed presentation.
Your Executive Summary:
These are 10 of the typical categories that need to be covered. It requires solid research and has to make sense. Having a Summary means it can be used many times over for many different prospects.
Show the competitive advantage over what already exists
Will it be less cost than the completion and if not why would they buy yours
How will it take the market share from the competition
Will it cost less to ship
Is the market larger or smaller or the same as the competition
Will it produce a higher profit margin for the buyer and retailer
According to the market size what would be the volume of sales per year
Is it easier to manufacture and will it cost more or less
Will it be the same or higher quality
Lead times and shipping information is critical in the final decision
Product Licencing Help
The Mars Rising Network has provided inventor services for thousand of inventors like you. Our team of experienced professionals can help you through the product licensing process every step of the way.
We will set up a professionally constructed and comprehensive Executive Summary with all the information a company will need to see.
If you take your first steps carefully and inexpensively you don't have to spend that much to achieve this goal.
Inventor Services You Can Trust
We've helped guide and mentor thousands of experienced
and first-time Inventors just like you.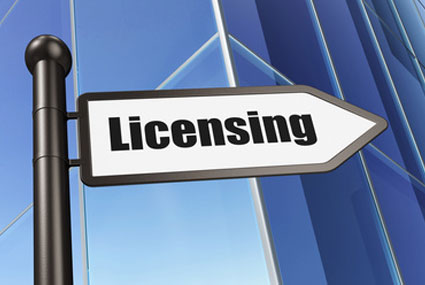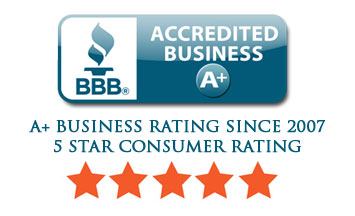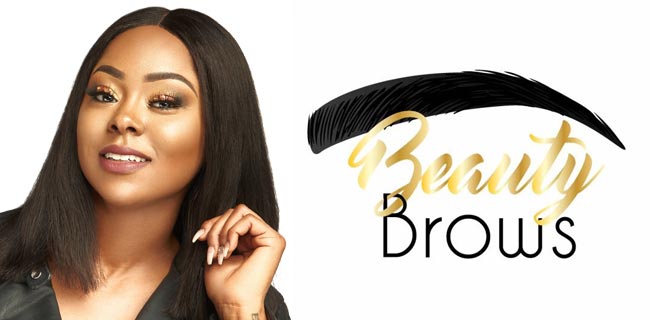 Keirra Washington joined the Mars Rising Network with her New Invention "Beauty Brows". She was granted a patent and soon after purchased a 3 D Printer and Manufactures her own product. She speaks to new inventors across the country and she has spoken to QVC & HSN. She has thousands of units sold already. We are proud of you Keirra and you are a great example of working with us and achieving your own dreams. Congratulations.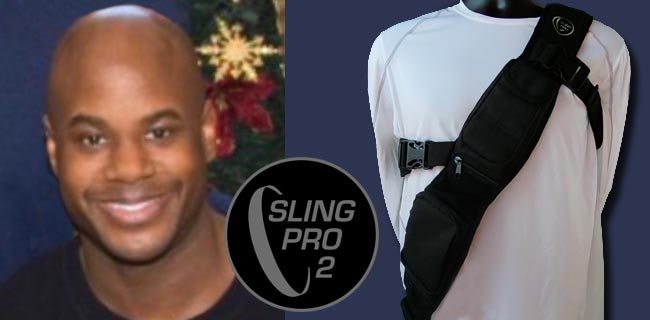 Broderick Carter joined the Mars Rising Network and filed his patent for his "C2 Sling Pro". He has his product manufactured and is selling on Amazon, his website, and is getting into retail stores across the country. Broderick is a self-motivated person and he is making his dream come true. A true Inventor and Entrepreneur.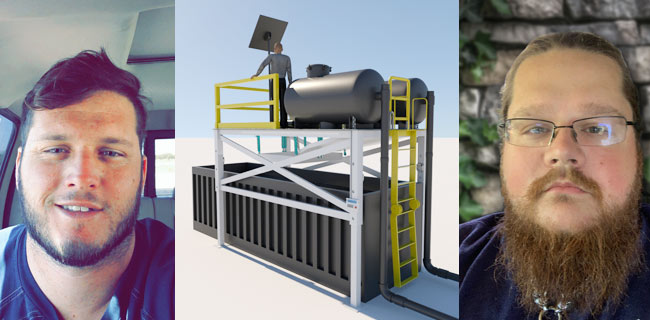 Michael Metcalf & Charles Worthy Jr. have multiple Licenses with the Mars Rising Network Program for Oil Drilling Equipment Manufactures with their "SandWorkz ASMS" invention and are receiving royalties from each company Domestically & Internationally. Two guys with a great idea and they turned their idea into a great success.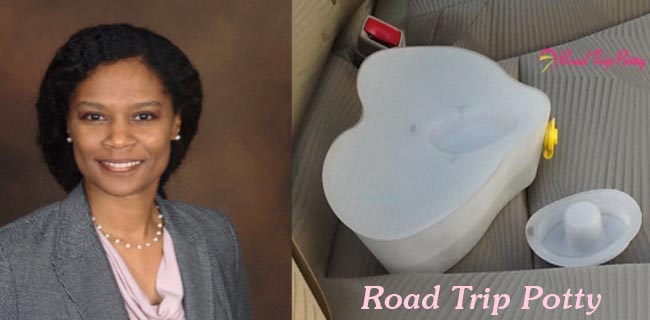 Angela Brathwaite joined the Mars Rising Network and was granted 2 patents on her "Road Trip Potty" and is selling her product online and in retailers nationwide. Congratulations Angela – Well Done.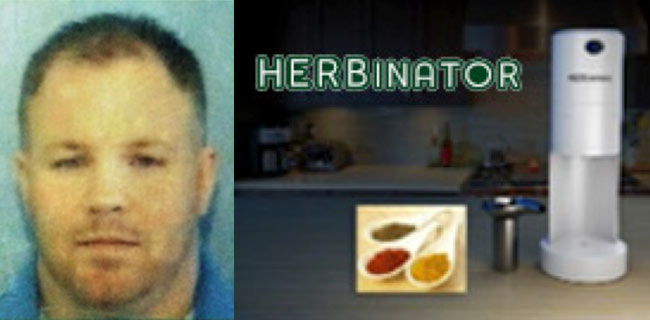 Justin Tramble Licensed his "Herbinator" invention with the Mars Rising Network Program and passed away due to a tragic accident. His royalties are being sent to his wife and son. What a great legacy to leave his family. We miss you Justin.
Top Licensing Companies in the World
Many of the Agencies listed here represent the largest licencors in the world. They have the clout that no one else has.
Largest Licensors
The 125 largest licensors that license their brand for your product to allow your sales to soar.
Largest Licensing Agents
The 25 largest licensing agents in the business. They do not charge any fees and if they like your idea, invention or product they will find a home for it.
Largest licensors in the world
The 125 largest licensors that license their brand for your product to allow your sales to soar. 
DISNEY CONSUMER PRODUCTS…$27.2B
Jessica Dunne…EVP-Global Licensing….818-544-0001   
ICONIX BRAND GROUP….$9B…DTR…Walmart…Kohl's…Target…Kmart…Sears…
Yehuda Shmidman…EVP…Operations….212-730-0030   
PHILLIPS-VAN HEUSEN…$6.6B
Kenneth L. Wyse…Pres…..Lic & PR…212-381-3628 / Calvin Kline..212-292-9292   
WARNER BROS. CONSUMER PRODUCTS…$6B
Karen McTier…EVP-Domestic & WorldWide…818-954-3008
Jordan Sollitto EVP-International Lic….818-954-7807   
NICKELODEON & VIACOM MCONSUMER PRODUCTS
Leigh Anne Brodsky…..Pres….212-846-7066   
MAJOR LEAGUE BASEBALL…$5B
Howard Smith…SVP-Licensing…Main # 212-931-7900
Steve Armus…VP-Soft Goods / Colin Hagen…VP-Hard Goods   
SANRIO…$5B……Music Industry / Retail
Janet Hsu..Pres…& Jennifer Campbell…VP of Licensing…310-896-3262   
MARVEL ENTERTAINMENT, INC….$4.9B
Paul Gitter…SVP-Cons. Prods….N. America…212-576-4026
Sandrine De Raspide..International…+44 207 858 2004   
HASBRO….$4.6B….Games…toys…Main # 401-727-5669
Bryony Bouyer…SVP…Licensing / Paula Walsh…PR…   
THE CHEROKEE GROUP…..$4B…..Apparal…Walmart…Retail
Howard Siegel…Pres….818-908-9868   
THE COLLEGIATE LICENSING COMPANY…$3.9B….Everything
Derek Eiler…SVP-Marketing…770-956-0520
SPECIALITY: (LMCA) LEVERAGED MARKETING CORP. OF AMERICA…$3.5B
(Very Diversified)
Allan Feldman…CEO – 212-265-7474 / Philip Rala…EVP-212-265-7474   
GENERAL MOTORS….$3.5B
Gene Reamer….Trademark Licensing….313-667-8545   
NATIONAL FOOTBAL LEAGUE…$3.2B….Main # 212-450-2000
Lisa Baird…SVP-Consumer Products…Main# 212-450-2000
Gene Goldberg…VP-Product Innovation & Business development
Susan Rothdihau..VP-Apparal & Sideline
Leo Kane…Sr. Director-Consumer Products & Hardlines….212450-2758   
LUCAS FILM LICENSING…$1.5B….STAR WARS…ETC.
Casey Collins…Senior Director-Inter. Licensing & Retail Marketing…415-623-1566
Paul Southern…Sr. Direc.-Licensing & Retail…415-623-1928   
MATTEL BRANDS CONSUMER PRODUCTS…$3B
Richard Dickson…SVP-Marketing, Media & Entertainment…310-252-3137   
RAINBOW…..$3B….Theme Parks..Books….Promo Items…Collectables…
Friderico Gatti…..Sales Director…..+39 071 75067500   
NATIONAL BASKETBALL ASSOCIATION…$3B
Victoria Picca…SVP-Global Merchandising…212-407-8000
SPECIALITY: THE BEANSTALK GROUP…$2.8B….
Very Good Contact for General Merchandise
Michael Stone…Pres…CEO- 212-421-6060   
PENTLAND BRANDS…..$3B…..MP3…Watches…Apparal…Tents & sleeping Bags
Ean Brown…..Exec. Director……+44 (0) 20 8346 2600   
WESTINGHOUSE…$2.8B
Allan Feldman…CEO- (LMCA-above)…212-265-7474
SPECIALITY: UNITED MEDIA…$2.4B….Children Branding Products
Joshua Kislevitz…SVP-Domestic Licensing…212-293-8522
Rita Rubin…SVP-International Licensing…212-293-8521   
HIT ENTERTAINMENT INTERNATIONAL, LTD….$2.7B…Childrens Branding
Pam Westman…SVP-Consumer Products…212-463-9623
Peter Byrne…International….=44 207 554 2500   
CARTOON NETWORK ENTERPRISES…$2.1B…
Christina Miller….SVP…404-885-4101   
FERRARI…..$2B…Apparal…Toys…Eyewear
Massimiliano Ferrari….Reatail & License Director…..+39 053 6949959   
MGA ENTERTAIMENT…$2B…Childrens Branding
Leah Marks…SVP-Licensing…818-894-2525   
20TH CENTURY FOX LICENSING & MERCHANDISING…$2B
Robert Marick…EVP-Licensing & Merchandising…310-369-2207   
BBC WORLDWIDE…$1.7B…..Merchandising…New Product Search
Tom Keefer…International Licensing….212-705-9300   
NASCAR…$1.6B
Blake Davidson…VP-Licensing & Consumer Products…704-348-9665
SPECIALITY: THE LICENSING COMPANY…$1.8…Broad Range of prod…Good Contact
Risa Turken…Managing Director-212-413-0880   
GIOCHI PREZIOSI GROUP….$1.58B……TV Series
Graziano Delmaestro….International Brand…Licensing…+39 01 96 47 51   
KATHY IRELAND WORLDWIDE…..$1.5B…..Jewelry…Apparal…Home..Etc
Rocco Ingemi…VP & Claude Ergas….310-557-2700   
SESAME WORKSHOP…$1.5B…Sesame Street Characters Etc….
Maura Regan…VP-GM…Global Licensing…212-875-6416   
SUNKIST GROWERS, INC……$1.5B…Food & bevarge & Apparal
Mark Madden…VP-Global Marketing & Licensing…818-379-7262   
FORD MOTOR COMPANY…$1.4B….Also "The beanstalk Group"…seen earlier
John Nens…Director-Global Brand Licensing…313-248-6994   
3HILCO CONSUMER CAPITAL…$1.4B..Halston…Sharper Image…Tommy Armour
M. Jeffrey Braman & Ben Nortman….416-361-6336   
PERRY ELLIS INTERNATIONAL, INC…..$1.2B…Apparal & Sports
Ann Bukawyn….Pres of Licensing……212-536-5665
Chris Nakatani…Pres…Licensing…212-536-5450
Maria Folyk-Kushneir…VP-Penguin Etc…212-536-5718
Alberto Maduro…VP…Latin Sport Brands…305-418-1331
Barbara Hainline…Direc..Redsand, Girlstar, MCD, Gotcha…949-417-0248…X-7026
Fiona Wallace…Man. Direc…Licensing all brands….+353(0)1-477-3212
POKE'MAN USA, INC….$1.3B….Nintendo…Etc…
Natalya Gross…..Director of Licensing….425-274-4800   
PEANUTS…$1.2B…Charlie Brown & the Gang…ALSO with United Media above
Joshua Kislevitz…SVP-Domestic Licensing…212-293-8522…United Media
Shawn Lawson-Commings…SVP-Inter. Licensing…212-293-8521…United Media   
CHORION……$1.1B….Nickeloddeon…Sony…TV Books…Etc.
Steve Cipolla & Tamra Knepfer.Licensing…..212-973-4700   
FREMANTLEMEDIA ENTERPRISES….$1.1B….Price is Right…All TV
David Ellender..CEO +44 (0) 207-691-6775
Belinda Thomas…S. PR Manager…+44 (0) 207 691 6911   
JARDEN CORPORATION…..$1B…Niche Consumer Products…Outdoor..
Good Contact…..
James Lillie..CEO..914-967-9400
Carlos Coroalles..Consumer Solutions…561-912-4511
Robert Marcovitch…Outdoor Solutions…914-967-9400
Phil Dolci…..Branded Consumables….914-967-9400
Ross Misher…Brand Central Group……310-268-1231   
MARTHA STEWART OMNIMEDIA…..$1B….Home…Pets…Kitchen…Fabric
Robin Marino….CEO…Merchandising……212-827-8000   
SONY PICTURES CONSUMER PRODUCTS….$1B…Promo & Retail
Greg Economos…SVP-Consumer products…310-244-4188  
UNIVERSAL PARTNERSHIPS & LICENSING…$1B…Universal Studios & Merch.
Amy Taylor….SVP…818-777-0276   
HARLEY-DAVIDSON MOTOR COMPANY…$900M…Everything Harley
Joanne Bishmann…..VP…Licensing…414-343-7713   
NELVANA ENTERPRISES….$900M….Toys…McDonalds…Cartoon Network
Mark Northwood…VP…Licensing World Wide….416-588-5571   
PLAYBOY ENTERPRISES, INC……$900M….Main # 312-751-8000
Adrianna Chinnici & Sarah Haney & Theresa Hennessey
Licensing, Global Lic., Public Relations   
THE COCA COLA COMPANY….$850M…..Wide Range of Products & New Items
Kate Dwyer…VP-Worldwide Licensing & Retail…..404-676-7478   
FRIGIDARE…..$850M…..
Agent (LMCA)…..Philip Raia…..212-265-7474   
WWE…WORLD WRESTLING ENTERTAINMENT…$800M….All Merchandise
Florence Di Giorgio..Sr. Direc…Global Licensing…203-359-5136
Ross Walker…Director..International Consumer products…+44 2088341424   
CARTE BLANCHE GREETINGS LTD……$800M…Licensing with Manu. & Retail
Richard Edmondson…Commercial Director….+44 1243 792510
Emma Pethybridge…Licensing…..+44 1243 792558   
KELLWOOD….$800M……Fashion Brands…..
Brenda Palmer….VP…Licensing….212-329-8065   
JEEP CHRYSLER…..$715B….Pet Gear..Auto…Apparal…Tools…More
Debra Joester…The Joester Loria Group seen earlier…..212-683-5150
Joanne Loria……The Joester Loria Group…..212-683-5150   
SPECIALITY: THE JOESTER LORIA GROUP…$1.2B…Care Bears…Pepsi…Chrysler..Toys
Debra Joester…Pres-212-683-5150 / Joanne Loria…EVP-212-683-5150   
CATERPILLAR, INC…$711M….Shoes….Boots….Toys…Bags…Eyewear…Watches
Linda Stokes…..Merchandising & Licensing…..309-675-4563   
PGA TOUR…$660M…..Golf….All Golf
Timothy Hawes…SVP…Retail Licensing……904-285-3700
Brent Ullman…Pres…212-798-3101 / Marcia Corbett Licensing…212-997-3065   
AMERICAN GREETINGS PROPERTIES…$650M…Cards…Walmart, McDonalds
Carla Silva…..VP Global Licensing…..212-386-7355   
HEWLETT-PACKARD….$600M…..
Tim Carter….Director of Patent & Brand Licensing…..208-396-6426   
THE LEGO GROUP…..$553M…..Games & Toys
Andrea Ryder & Stephanie Lawrence…Licensing…+45 20 28 05 90   
BEVERLY HILLs POLO CLUB…$550M….High End Apparal
S. Haddad…Partner…646-266-3024   
POLAROID………..$510M……Entertainment…Gaming…Electronics
Scott Hardy….President…..Licensing….952-641-1020
AT&T….$500M….All Communications & Devices of all kinds
Nicholas Bloom..Agent..The Beanstalk Group…212-303-1186   
JOHN DEERE…..$460M….Garden..Garage…Apparal…Foot Wear…Toys
Jeffrey Gredvig…Brand Licensing…Merchandise…919-804-2725   
FIFA……$425M………..World Cup…..Licensing
Mark Matheny….Global Brands Group……+65-6622-8100   
HEARST MAGAZINES…$625M….Handbags…Sunglasses…Cosmo Girl..Apparal
Glen Ellen Brown…VP..Brand Development….212-492-1301   
THE THOMAS KINKADE COMPANY…..$400M…..Artwork….
Linda Mariano……Marketing & Licensing…….408-201-5210   
MICHELIN LIFESTYLE LIMITED……$380M…….Automotive
Daniela Gould…..Marketing & Licensing International…+44 (0) 1782 402082   
DODGE/RAM…CHRYSLER BRANDS…….$375M………Automotive
Ramez Toubassy….Pres…Brand Sense…310-867-7222   
THE SHARPER IMAGE……$350M……Consumer Electronics
Frederico De Bellegarde….VP Licensing….212-967-6000   
CBS CONSUMER PRODUCTS…..$340M……NCIS…STAR TREK…TOYS-R-US
Liz Kalodner….EVP & GM…….212-975-7795   
CLASSIC MEDIA…..$325M…….CLASSIC BOOKS AND FILM LICENSING
Andrew Kerr….UK…..+44 (0) 20 8762 6237
Nicole Blake….USA…..212-659-3030   
ITV STUDIOS GLOBAL ENTERTAINMENT….$310M….UK TV….
Steve Gallant…Home Entertainment & Digital……+0844 881 3000
Aysha Kidwai…World Wide Merchandising & Licensing…Main#    
MAJOR LEAGUE SOCCER….$310M,,,,Toys-r-Us…All Sports Merchandise
Stu Crystal…VP of Consumer Goods……212-450-1234    
MARS RETAIL GROUP….$310M….Toys….Grocery….Gift….Speciality
Debi Rosenfeld….Sr. Manager…Licensing Products……702-547-0779    
THE STANLEY WORKS……$300M….All Hardware…Major Player..Worldwide
Nicholas Bloom…VP…Beanstalk……212-303-1186   
WINCHESTER…….$300M……Western Apparal & Accessories…Outdoor…Etc…
Vicki Bedner…Licensed Products……618-258-2365
Jason Sutton….LMCA Agency…..212-265-7474   
THE GOODYEAR TIRE & RUBBER COMPANY…..$275M…Auto Industry…Apparal
Glen Konkle…CEO…Equity Management…..858-558-2500   
STUDIO 100….$260M……Belgian Company….TV……
Tom Grymonprez…..Director…..+32 (0) 3 8776035   
EASTMAN KODAK….$250M…Eye Glass lenses…Camera…Etc…
Philip Raia….EVP…LMCA Agency…….212-265-7474   
NATIONAL GEOGRAPHIC……$250M….Retail…Cards…Stationary..Home…Etc.
John Dumbacher…SVP Licensing…202-857-7572   
SUMMIT ENTERTAINMENT….$250M….Twilight Saga Series…Walmart….Retail
Nancy Kirkpatrick….Pres…Worldwide Marketing…310-309-8467   
NATIONAL TRUST FOR HISTORIC PRESERVATION…$225M….Furniture…Art…
Michelle Alfandari…..CEO…Moda Licensing Agency………212-687-7640   
COURTNEY DAVIS…..$215……Art…Music….Etc….
Sam Abell……President….615-472-7700   
THE TRUMP ORGANIZATION…..$215M…..Apparal….Home….Food…Fashion
Cathy Glosser…EVP..& Evelyn Choi…Glocal Licensing……212-836-3242    
AGFAPHOTO…$200M…Camera & Related Accessories…Also Distribution
Philip Raia…..EVP…LMCA Agency…..212-265-7474    
DR PEPPER SNAPPLE GROUP….$200M….Mass market…Grocery…Convenient
Carla Peyton…..Director of Licensing…..972-673-7000    
KRAFT FOODS…….$200M….Grocery…Mas Market….
Lori Gould…..Director……..973-503-4557   
LAMBORGHINI ARTIMARCA SPA…..$200M……Automotive….Retail
Maria Lucia Lazzarini……GM……+39 0516817655   
SEAN JOHN……$200M…..Fragrance..Outer Wear & Eye Wear..Foot Wear…Macy's
Andreana Andrews…..Director…..212-500-2241   
SOURCE INTERLINK MEDIA……$200M…..70 Brands…Automotive…Big Items
Rick Stark…..VP Sales….310-531-5076   
VIZ MEDIA…..$200M….Video Games…Cards…Apparal…Figures…Home Decor
Tracy Hanchett…US/LA……415-546-7073   
JIM SHORE DESIGNS…..$192M…..Disney….QVC…Gift Shops….Lowes…Macy's
Joanne Olds…President..The Buffalo Works Agency……612-910-4057   
JAGUAR…..$170M… Auto….Bags…Business Apparal….Leather Goods
Louise French…..VP…Beanstalk Agency……+44 207 031 7950   
INVISTA TECHNOLOGIES……$164M…..Cosmetics….World Wide
Michelle Alfandari….Pres…Moda Licensing Agency……..212-687-7640   
CHURCH & DWIGHT……$150M……Arm & Hammer….Pet…Air…Floor Care
Tammy Talerico-Payne….Director…..609-279-7334
Andrew Tokins….Brandgenuity……212-925-0730    
THE FOOTBALL ASSOCIATION….$150M……UK Football & Associated venues
Seam Mcauliffe…Bus. Dev……….+44 (0) 870 844 8200   
KAWASAKI…..$150M…….Toys…Accessories…Racing…Motorcycles
Glen Konkle…CEO…..858-558-2500   
SEA WORLD PARKS & ENTERTAINMENT…$150M….Retail…Toys….
Deana Duffek….Licensing Director…..407-721-3375   
WEIL LIFESTYLE….$150M…….Health & Well Being
David Stoup…Co-Chair….602-432-3252
Ross Misher….Brand Central Group Agency…..310-268-1231    
NISSAN MOTOR COMPANY…..$146M…….Auto….Radio Control….Video Games
Glen Konkle….CEO…Equity Management Agency……..858-558-2500   
E1 ENTERTAINMENT…….$138M……..New Products….Toys….Retail
Andrew Carley……Head of Licensing….+0207 907 3773   
SMILEY WORLD….$136M……..World Wide PR……
Nicolas Loufrani……CEO……_0207 378 8231   
MELITTA….$125M…….Coffee…Coffee Makers…Housewares…Mass Market
Natasha Murazew…..LMCA Agency……212-265-7474   
CHAPMAN ENTERTAINMENT…..$117M……Toys…Games…Video…Retail
Andrew Haydon…Commercial Director…….+44 (0) 870 40 30 556   
V&A ENTERPRISES……$110M…….Textile…Jewelry…Art….Gift…
Lauren Sizeland……Development & Licensing…..+44 (0) 20 7942 2981   
ASPCA…..$100M…..Pets…..Animal Cruewlity…Accessories…Education
Elysia Howard…….. Marketing & Licensing…..646-291-4508   
FOOD NETWORK….$100M…….Cook Ware…Food….Retail….Concessions
Sergei Kuharsky…..GM…Scripps Enterprises Agency…….646-336-3784   
LAZYTOWN ENTERTAINMENT……$100M…….Spots Clubs…Drinks…Health
Gudmundur Magnason….Managing Director….International….+354 590 1700   
THE WIGGLES INTERNATIONAL….#100M….UK & US….Reatil Mass Market
Daniela Kraus…Consumer Products Manager…….+61 2 9839 3351   
MHS LICENSING…..$88M……Sporting Goods….Mass Retail..New Products
Marty Segelbaum…..President…..952-544-1377   
AARDMAN ANIMATIONS….$82M…….Animation Licensing…Consumer…Toys…
Sean Clarke…..Head of Aardman Rights……..+44 0117 984- 8485   
HAMILTON BEACH BRANDS…….$80M…..Floor Care…Vacuums…Big Retail
Ramez Toubassy…Pres…Brand Central Partners Agency….310-867-7222   
MARATHON MEDIA…..$80M…..Toys….Video Games…Apps…..World Wide
Patricia De Wilde…..Director of Licensing……+331 4434 6600   
ROTO-ROOTER…….$75M……Chemival Drain Cleaners…Big Retail…New Products
Allan Feldman….CEo….LMCA Agency………212-265-7474   
BEAM BRANDS…..$72M…….Food & Beverage…Big Retail…Liquor
Angela Farrugia…..GM….The Licensing Company Agency…..212-413-0880   
MARK BUNETT PRODUCTIONS…. $70M…….Games Shows…Reality TV…Retail
Amanda Harrell….Mark Burnett Productions…..310-903-5661
Ross Misher….Pres…..Brand Central Group Agency……310-268-1231   
LA-Z-BOY CORP……….$67M…..Furniture…Home Decor….Retail
Glen Konkle….CEO…Equity Management Agency….858-558-2500   
PAUL BRENT….$67M….Art…Dinner Ware…Bags…Artists
Ellen Seay….Licensing Director….850-785-2684 X-14   
BLACK FLAG……$65M….Bug Zappers…Caulks & Sealants…Landscape Lighting
Alan Kravetz…..Licensing……LMCA Agency…..212-265-7474   
THE CLOROX COMPANY….$65M……Big Retail…Grills…Lighters…Auto Market
Ramez Toubassy….Pres…Brand Sense Partners Agency….310-867-7222   
DISSERO BRANDS…..$65M……Greeting Cards…Apparal…Accessories…Retail
David Todd….CEO….649-309-6363   
WILD WINGS LICENSING…$63M……Pets…Home….Outdoor Living
Shari Wald….Licensing Manager…651-345-5355   
LAND ROVER……$60M….Auto…Sun Glasses…Camera…Bikes…Apparal
Louise French…VP…Beanstalk Agency…..+44 (0) 20 7031 7950   
MACK TRUCK……$60M….Consumer Lifestyle…Footwear…Auto
Randy De Lillo….Mack Trucks….610-709-2601
Philip Raia…EVP…LMCA Agency….212-265-7474   
MOONSCOOP……$58M….Cartoons…Skate Boarding…Gaming…Online
Cynthia Money…Pres…Marketing & World Wide Products….818-999-0062   
PERFETTI VAN MELLE (CHUPA CHUPS)….$52M…..Kids…Toys…Games…
Christine Cool….Licensing…..+34 93 773 92 00   
SCHOLASTIC MEDIA…..$50M….PBS Kids…Consumer Products for Kids
Leslye Schaefer….SVP…..Marketing……..212-389-3900   
WPT ENTERPRISES…..$50M…World Poker Tour…Cards…Games…Mobile Apps
Haley Jones….Marketing….323-330-9900
Andrew Topkins…..Brandgenuity Agency…..212-925-0730   
THE KELLOG COMPANY……$35M…..Big Retail…Kids products…New Products
Kathleen Pavlack….Global Licensing…269-961-2809
Ross Misher…CEO….Brand Central Group Agency…..310-268-1231
Largest Licensing Agents in the World
The 25 largest licensing agents in the business. They do not charge any fees and if they like your idea, invention or product they will find a home for it.
IMG ….$7B…..They represent College Sports….Pro Sports…Arnold Palmer
EA Sports….World Soccer…..Pele…Ferrari….Chicken Soup For the Soul…
World Series of Poker…..and many many more. Large and VIP Agency.
Tim Rothwell….EVP…Global Licensing…….424-653-1660
Bruno Maglione…EVP…International Licensing….+44 (0) 208 233 6668Pat Battle….SVP…..IMG College Licensing…….777-956-0520   
EQUITY MANAGEMENT ….$5.2B…..General Motors…General Electric
American Airlines….Franks Red Hot…..Maytag…..Nissan….Retail Products
Large Brand Extension Agency…interested in new Products and ideas
Glen Konkle….CEO….858-558-2500   
LEVERAGED MARKETING CORPORATION OF AMERICA …..$5B…..
Mack Trucks….WestingHouse….RedWing…United Airlines…Winchester
San Diego Zoo…Black Flag and many more. Wants new products……
Allan Feldman…….CEO…..212-265-7474…X-202   
THE BEANSTALK GROUP …….$2.2B…….This company is very diverse
Ford…Jaguar…AT&T…Harley…Land Rover…US Army…Stanley…HGTV
Paris Hilton…Salma Hayek…always wants new products for thier clients.
Michael Stone…President….212-421-6060   
THE LICENSING COMPANY ….$2.8B…..Food & Beverage Market Focus
Coca-Cola…Jelly belly…Welches…Walmart…Kroger…Speciality Retail
Very open to new ideas and consumer products.
Angela Farrugia….Managing Director….212-413-0880   
UNITED MEDIA …..$2.1B…..Hallmark…Harper Collins Publishing…
Family Education Network…Apparal…Peanuts…Childrens Focus…
Joshua Kislevitz…SVP…Domestic Licensing…212-293-8522
Shawn Lawson-Cummings..SVP…International Licensing…212-293-8521   
COPYRIGHT PROMOTIONS LICENSING GROUP ….$1.8B….Cookie Jar
Strawberry Short Cake…Major Films…Sports Stars…Big Retail…Home…
Apparel…Evergreen Animation….and many more…Kids are a focus   
THE JOESTER LORIA GROUP ……$1.8B……Jeep Chrysler…Animal Planet
Discovery Channel…Pepsi…Aquafina…They are very big in Retail with the
big box stores and comsumer products are very diverse. New products..Yes
Debra Joester…Pres. & Joanne Loria…EVP…212-683-5150   
BRAND SENSE PARTNERS …$1.3B…..Halle Berry…Britney Spears…Dodge
Syfy Channel…Armor All…MGM…special focus on the Green Market…Food
Beverage…Fashion…Housewares…Furnishings…Diverse & Aggressive
Ramez Toubassy…President….310-867-7222   
BRAND CENTRAL ……$1.1B…..Kellogg's…Dr. Pepper..Snapple… Food
Beverage…big in those areas…always expanding…Old Navy…Big Retail
Ross Misher…CEO…310-268-1231   
GLOBAL ICONS …$1B…Cold Stone…Ice Cream Makers for Kids…
Think Wow toys…Chuck E Cheese pizza maker…Mrs. Fields Cookies
Hershey…CVS Phamacies…Crock Pot….Food oriented and kids
Jeff Lotman/CEO…Mike Gard/COO…Bill McClinton/SVP Licensing
310-820-5300   
IMC LICENSING …..$750mM…..Valvoline…Life Savers…Crystal Light..
Bug Retail Agency…always looking for new products and concepts
Cara K. Bernosky….President…502-589-7655   
MODA LICENSING ……$595M……New York Times…Lycra…UNICEF…
Bushnell…Advent…Distribution Channels World Wide…Publishing
very big in speciality stores…Airports…and much more…very diversified
Michelle Alfandari….CEO…212-687-7640   
4KIDS ENTERTAINMENT …..$524M……Cartoon Network…Jim Henson
Sesame Street…Toys and brands world wide…all kids all the time…Retail
Al Khan/CEO…Carlin West/EVP…Roz Nowicki/EVP…Licensing…
Sandra Vauthier-Cellier…Director…….212-758-7666
BRAND LICENSING TEAM …..$500M…..Coca-Cola…Chick-fil-A…
Toys…Games…Videos…very big in Retail with all the big box stores
Cindy Birdsong / John Shero / Managing Partners…678-324-3270   
GLOBAL BRANDS GROUP …….$425M…….FIFA World Cup…
The World Cup is their nfocus and everything in consumer products
that relate to the World Cup and Sports. Very focused and large.
Mark Matheny….CEO…..+65 6622 8100   
BRADFORD LICENSING …..$411M…..Pepsi Cola…7up…Marilyn Monroe
Happy House…Apparal…Speciality Stores…Mass Retail…Good Group
Michelle Minieri…..President……973-509-0200   
BRAVADO …….$388M……Music Industry…Alicia Keys….Mariah Carey
Whitney Houston….Michael Jackson….Yes they are big and influential
Tom Bennett…CEO…212-445-3435   
BRANDGENUITY …..$360M…..Food Network…Atari…WPT Poker Tour
MGM Classics…Sir Andrew Lloyd Weber…Big in Retail…very big player
Very Diverse and aklways looking for new idea…products & concepts…
Andrew Topkins….Partner….Licensing…212-925-0730   
CKX ….$328M……..Elvis Presley…Graceland….Muhammad Ali..
American Idol USA…Consumer Products and much more
Robert F.X. Sillerman…CEO…..Robert Dodds…CEO of 19 Entertainment
Jack Soden…CEO of Elvis Presley Enterprises……   
CREATIVE ARTISTS AGENCY …..$300M…..Sarah Jessica Parker….
Cindy Crawford…Eva Mendes…Derek Jeter…and many more. All
products with Retail…fragrance…cosmetics…Health & Beauty…Etc.
Mike Stein…Licensing….424-288-2000   
NANCY BAILEY & ASSOCIATES …..$225M…..Mr. Clean…Scope…
Febreze…Cover Girl…Tide….Crayola…Pennzoil…Quaker State…
Travelocity…very big in Retail as you can see….new products are a must
Nell Roney…President….678-352-1000   
KIDZ ENTERTAINMENT ….$180M…The Simpsons….The Twilight Saga
Lego…..big in retail obviously…looking for new products to add.
Morten Geschwendtner…..CEO…..+45 33 55 61 00   
BROAD STREET LICENSING GROUP …$117M…..Playboy….Burger King
Gourmet Boutique Foods…Brueggers Restaurants…Rich Foods…also
Aerosmith…Ozzy Osborne…Motley Crue…and much more.you get the idea
Carole Francesca…..President…..973-655-0598   
LIVE NATION MERCHANDISE ….$100M….These are the merchandisers
for The Who…Bruce Springsteen…The Beatles….all consumer products
related to music…videos…and all that it can encompass……
Steve Glasenk…..VP Merchandise…….415-247-7467
Call 888-Mars-Rising (888-627-7747)
SUBMIT YOUR INVENTION IDEAS
Free Evaluation & Confidentiality Agreement