The Mars Rising Network has a list of companies always looking for new inventions and products for submission. Listed below you will see all the information needed to submit your information. 
So Your Invention is ready to market
The marketing of your invention, and now your product, is the final step in your process and is dependent on your preparation with the earlier steps. By this point you should have a prototype made with photography for printed brochures or email brochures. This step is where you decide the proper path in which to move forward.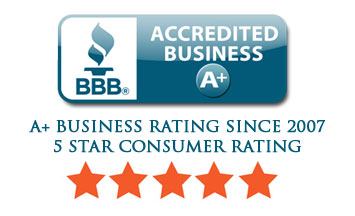 Call 888-Mars-Rising (888-627-7747)
Licensing or Selling Your Product Rights
If you licensed or sold your product rights the assignee would be responsible for all of that. See our Licensing section for more information. 
Tip: An NDA can be used however our opinion is to have a Patent filed prior
DIY – Marketing & Manufacturing
Marketing your product yourself can be an advantage as long as you have the time and are willing to make the effort. Typically if you are marketing yourself it also means that you are manufacturing yourself as well.
Tip: You should have Patent Pending Protection at this point for a DIY M&M
Before you can even get a purchase order will have to provide certain legal and performance requirements. To sell your product directly to small retail (Mom & Pop stores) you would only need a UPC (Uniform Product Code) or EAN was the European Article Number and now is the (International Article Number).
Financing
Financing is always the issue for anyone if they are manufacturing and fulfilling the purchase orders. Typically the inventor will either have the money necessary (which is not typical) or will need an investor. Getting a loan is impossible unless you have the collateral to cover the loan amount. The best method (which we have used in our own experience) is called Factoring.
Factoring
Factoring is the method which even larger companies use to fulfill orders for the larger entities out there. (See our Factoring section in the Inventor Workshop for more information) Factoring is a financing company that will pay the manufacturer and you based on a purchase order from a creditor. This will pay you some money upfront and will pay the manufacturer for the product. There is a small fee or percentage for the service so you need to have the hard cost of inventory as solid as possible and add that percentage to your wholesale price.
Factoring can be used by anyone because it is the "Creditor" or buyer or retailer that determines the validity of the purchase order. As long as you have the previous "Must Haves" in place you will make the Lion's share of the PROFITS. Performing this DIY process is more difficult to do in the beginning but it can produce big profits and will provide a platform for you to bring more products to the marketplace in the future.
To Sell to the Larger Chains or Big Box Stores You Will Need:
GS1 US Barcodes, EAN Numbers, International & Shipping Codes & Electronic Data Interchange (EDI)
"You may purchase EDI Software as well".
(GS1 US) (Previously known as the Uniform Code Council)
Princeton Pike Corporate Center   
1009 Lenox Drive, Ste. 202
Lawrenceville, NJ. 08648
PH: 609-620-0200
www.gs1us.org
"They oversee all worldwide bar coding"
Product Liability Insurance Policy
You will need a Product Liability Insurance Policy. Every chain or large retailer will require this insurance which you can get from any insurance agent. Typically they require a minimum of a $5 million policy which will cost you per year whatever your product category will require. For simple products it is about $2000 per year average.
Manufacturing
You will need your Manufacturing in place. Whether it is a USA or Foreign Manufacturer you will need to be set up and ready to fulfill an order within a time parameter. Manufacturing is usually the biggest hurtle because of the cost involved. Any manufacturer must be paid in full for the product or order delivery prior to shipping or releasing the product to you for distribution.
(SEE OUR MANUFACTURING SECTION)
OR CALL US AT 888-627-7747 FOR MORE INFORMATION
Marketing Your Invention to Retailers or Distributors
Marketing your product is the second step in the process after you have a real product or prototype that you can show and advertise to the buyers and your manufacturing, insurance, bar coding, and all is in place. This of course is if you are doing all this yourself. Again if you are seeking a license agreement then you will skip all of this.
Marketing is NOT SALES. Marketing is what you do in order to gain sales. It is getting your product in front of buyers whether that be consumers or distribution & retail.
TV – Direct Response – Infomercials
You may have a product that will do well for TV direct response. They are usually household items, tools, and things that help you around the house or office. Personal items more than professional items. You can license your product to them or you can manufacture the items. Each company has a different way of doing their business and you need to find out which company is the best fit for you.
With the TV marketing crowd you typically have 3 possible scenarios  
1.   If they like your product they may offer you a licensing agreement. If they do they will probably not give you any money up front and if they do it won't be very much. If you can get 10% from TV that is pretty good however you may want so much per piece as it is easy to count that way. This
2.   There are some companies that will pay for the infomercial or the ads themselves but you will be responsible for the manufacturing. They usually need enough inventory to fulfill orders for the first 90 days.
3.   If you choose to manufacture and pay for the commercial there are call centers that provide the inbound answering service and sell the orders for you. This is the most profitable. The only negative is that Factoring companies will not work in this environment. The positive is that AS SEEN ON TV products are very good sellers in many of the large chains such as CVS Pharmacy, Walgreen's, and all the drug store chains and gift shops. That is a huge market with many thousands of stores.
The Retail Market
The retail market is separated into 3 markets
THE MOM & POP MARKET
The Mom & Pop market includes gift shops, convenience stores, and any other single store or a small group of stores. This Market can have over 100,000 stores in the USA but it is more difficult to get to each store. We have a list of these stores in the Retail Store & Buyer section in the Inventor Workshop.
THE CHAIN STORES
The chain stores are more the pharmacy chains, discount chains, gift shop chains, convenience store chains, and any national brand name that has 100 + stores. This is a very big number in the 100,000 + range as well.
THE BIG BOX STORES
Home Depot, Lowes, Target, Walmart, Kmart, Dixie Line, Big Lots, and many more make up this very powerful market. Most people think this is the first way to go but we can tell you going with the chains is probably the best way to go. They want to carry soemthing the Big Box stores do not carry. You can have an edge and go to the BB Stores later and in fact they may contact you. We have manufacturing in China and we can help with your manufacturing. Factoring companies will accept any of the chains or BB stores so it is very possible for you to manufacture your own product.
Distribution
Distribution can be the best of all worlds. Many distributors that supply the big chains and Big Box stores also deal directly with manufactures. The advantage in dealing with them is that if you license your product they will introduce the product and you will have sales much sooner. If you manufacture yourself you could have much larger orders even faster because of their connection. This can be a real winner for you so be sure and check it out in the "Distribution Center" in the Inventors Workshop.
What We Offer
Professional and Personalized Services and Programs