Pulling a wagon across sand has never been an easy project. Over time newer sand wagons have added bigger wheels but they still dig into the sand! 
Introducing the Sand Slide! The Sand Slide helps alleviate the issues of pulling wagons or other heavy objects through sand on the beach or similar area. Heavy coolers or wagons can be put on it and easily pulled through sand due to its smooth bottom.   
Where wheels get stuck and are difficult to pull as they bog down in the sand. This device unfolds, locks into a flat shape. It is two flat pieces of lightweight but sturdy plastic that are connected together with hinges.  It unfolds and the latches lock into place.  
It has a tailgate that lifts down for rolling wagons onto it and keeping them from rolling off the back.   The sides have rails that also keep it from sliding off. The rails have holes that bungee cords can easily attach to, helping secure the load.  The holes are also useful to lock in the wheel stops that keep the wagon from rolling around.  The wheel stops have spring loaded pegs which secure in the holes.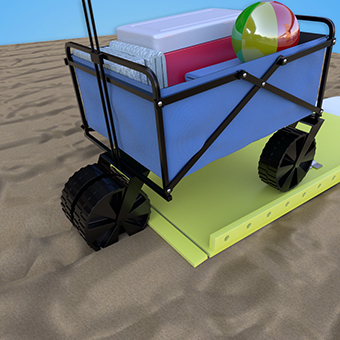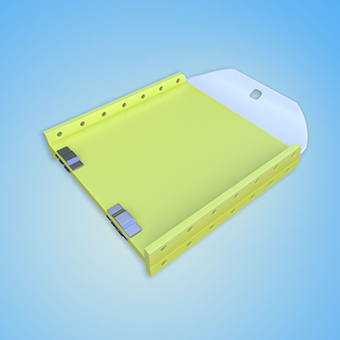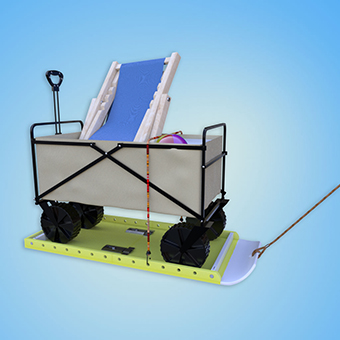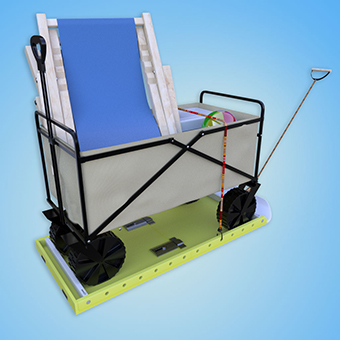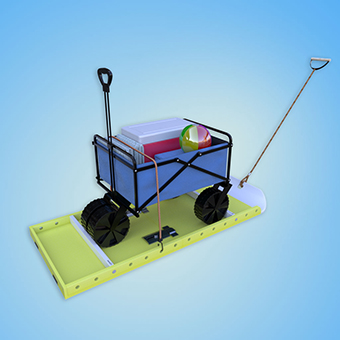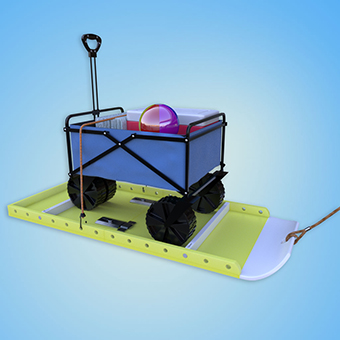 Leo and Debra Garcia of Hampton Bays, NY, like so many of us, love the beach. But not necessarily the part about getting your gear across the sand.  They knew there had to be a better way, how about a slide? They worked up a solution and it proved to be quite effective. Working with Mars Rising Network, they had the invention refined to prepare this essential new design into a commercial product.
They are actively seeking a company that would have an interest in partnering with them to get this product on the market.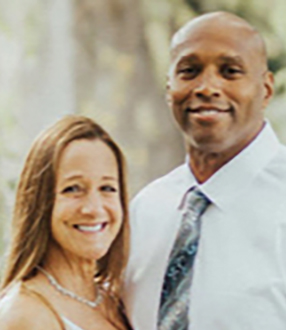 Leo & Debra Garcia
Phone:  (631) 258-3394
Website: www.Sand-Slide.com