Drivers can make journeys over several thousand miles. For Day Cab operators that can make it difficult to get proper rest. Unlike the larger more elaborate cabs, Day Cabs don't include the extra space for sleeping. 
Introducing The Retractable Day Cab Sleeper, an add-on sleeper option for Day Cab Commercial Truck Operators.  This innovative option allows Day Cab operators to get comfortable, safe sleep on longer hauls.
Once installed, operation couldn't be simpler, unlock and swing the back wall and it becomes the roof/awning and then pull the bottom assembly and the hinged walls and back door  expand out, accordion style. Once the walls are in place the floor swings down into place and the sleeper is ready to be used. 
Day Cabs are preferred by many as they are lighter, more compact and easier to maneuver in business areas. With the Retractable Day Cab Sleeper, operators have the best of both worlds as they can now drive longer distances without worrying about sleeping in their cab or having to find lodging.  
The Retractable Day Cab Sleeper can quickly pay for itself when considering the additional expense of lodging. 
Lightweight design is constructed of aluminum and composite fiberglass to keep weights within D.O.T. compliance.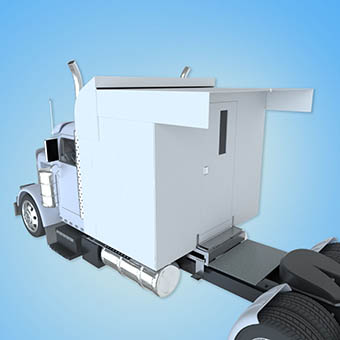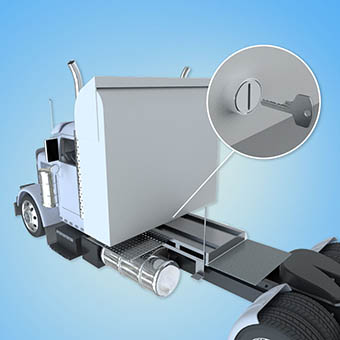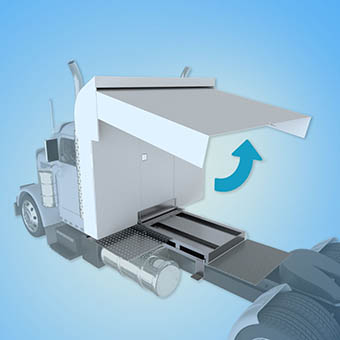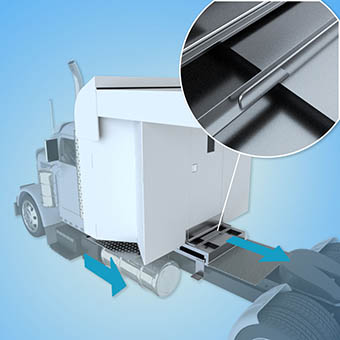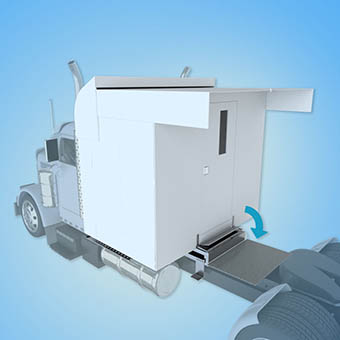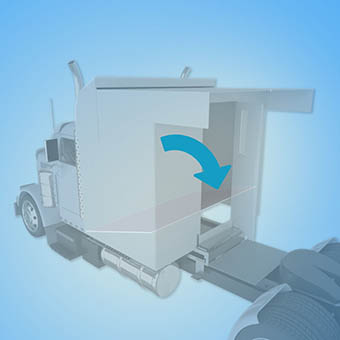 About the Developer
CJ McCoy is a commercial truck/owner operator with many years of experience and has seen the results firsthand of drivers that haven't received sufficient rest. 
He came up with a solution to help Day Cab tractor truck operators get proper rest. He created a simple prototype and it was very effective.  Working with Mars Rising Network, he had the invention refined with the hope of turning this great idea into a commercial product.
He is actively seeking a company that would have an interest in partnering with him to get this product on the market.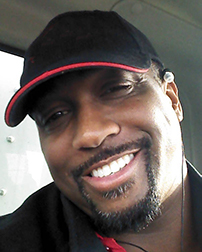 CJ McCoy Phone:  (614) 656-1331 Main Fax: (614) 417-6804 Website: www.RetractableTruckSleeper.com